Episodes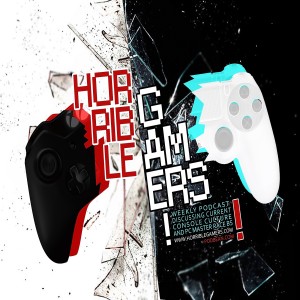 Monday May 10, 2021
Monday May 10, 2021
ALL of the original Horrible Gamerz were on this week (Tragic, Brink, Cpt Hook, Rob, Jesus, iams) to talk about life and videogames. Had a special drop in call from Scott Clark from The Gaming Outsider to drop some Firewatch Knowledge. Lots of chaos and lots of fun!
Join us in our group on Facebook -https://www.facebook.com/groups/HorribleGamers/
Like our Page -https://www.facebook.com/HorribleGamers/
Follow us on Twitter -https://twitter.com/_Horriblegamers
Discord -https://discord.gg/8bsaxmD
Patreon -https://www.patreon.com/horriblegamers
If you like the show..Rate and Review It! Special Thanks to Our Patreon Supporters Jesus Loves You!